In this brand new video course you will discover:
Exactly what defines a user story
The impact of users, user roles and personas
Step-by-step guidance for writing effective user stories
How to use conditions of satisfaction or acceptance criteria to add the right detail
How and when to split stories
Techniques for overcoming common problems
How user stories compare to other approaches
Be The First To Know
About Mike Cohn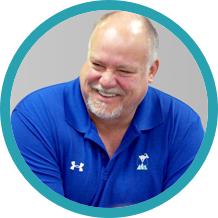 Mike Cohn is one of the world's most sought-after and well-respected certified Scrum trainers, currently the founder of Mountain Goat Software. For over twenty years Mike's been building high-performing software development teams and organizations through the use of agile and Scrum. He's worked with startups and some of the largest organizations in the world. His in-person training, coaching, and online video courses work together to give you everything you need to deliver the right product on time every time.